Get ready to dance with a goat until the Moon crashes into the Earth! Ultimate Baron Blade on his home turf vs. Greatest Legacy, PW Captain Cosmic, Lifeline, and SADmark.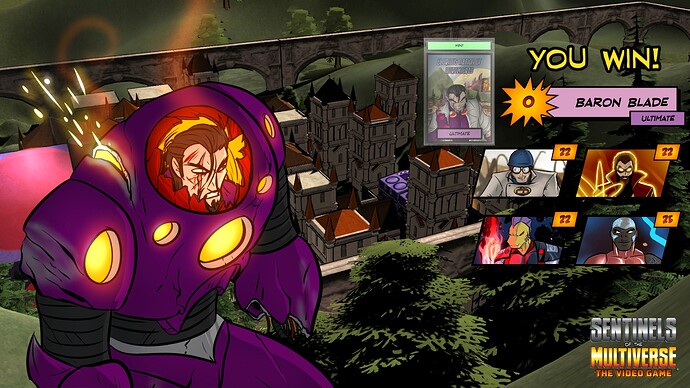 Mint with healthy HP totals, but don't let that fool you. Here's a peek behind the curtain at the end.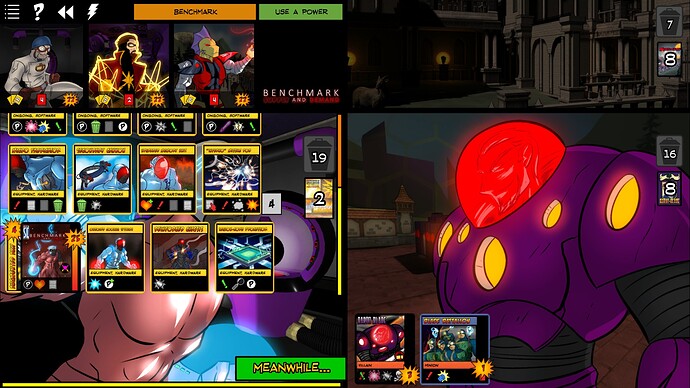 Good job, Benchmark! You just barely saved the Earth from a lunar collision!