PW Fanatic, VG Idealist, and AH Stuntman take on Freight Train, BB, and Miss Info in the beautiful Dok'Thorath Capital!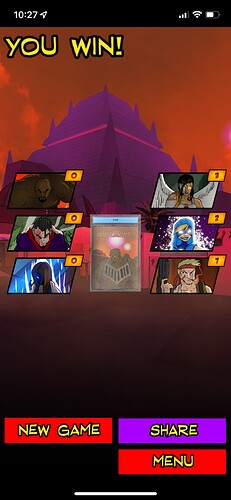 What's really cool is this one-shot allows you to play the game as Christopher truly intended - with one play and no power each hero turn.
My fourth attempt ended with a great Stuntman game, so shoutout to the Green Grosser for giving Stuntman not one, but two whole free powers after he'd been building up.